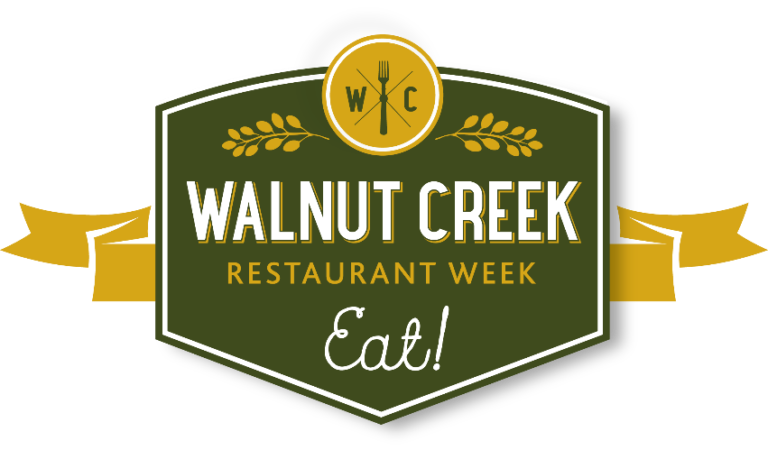 JOIN US FOR WALNUT CREEK RESTAURANT WEEK
JUNE 19TH - 26TH AT TORSAP THAI KITCHEN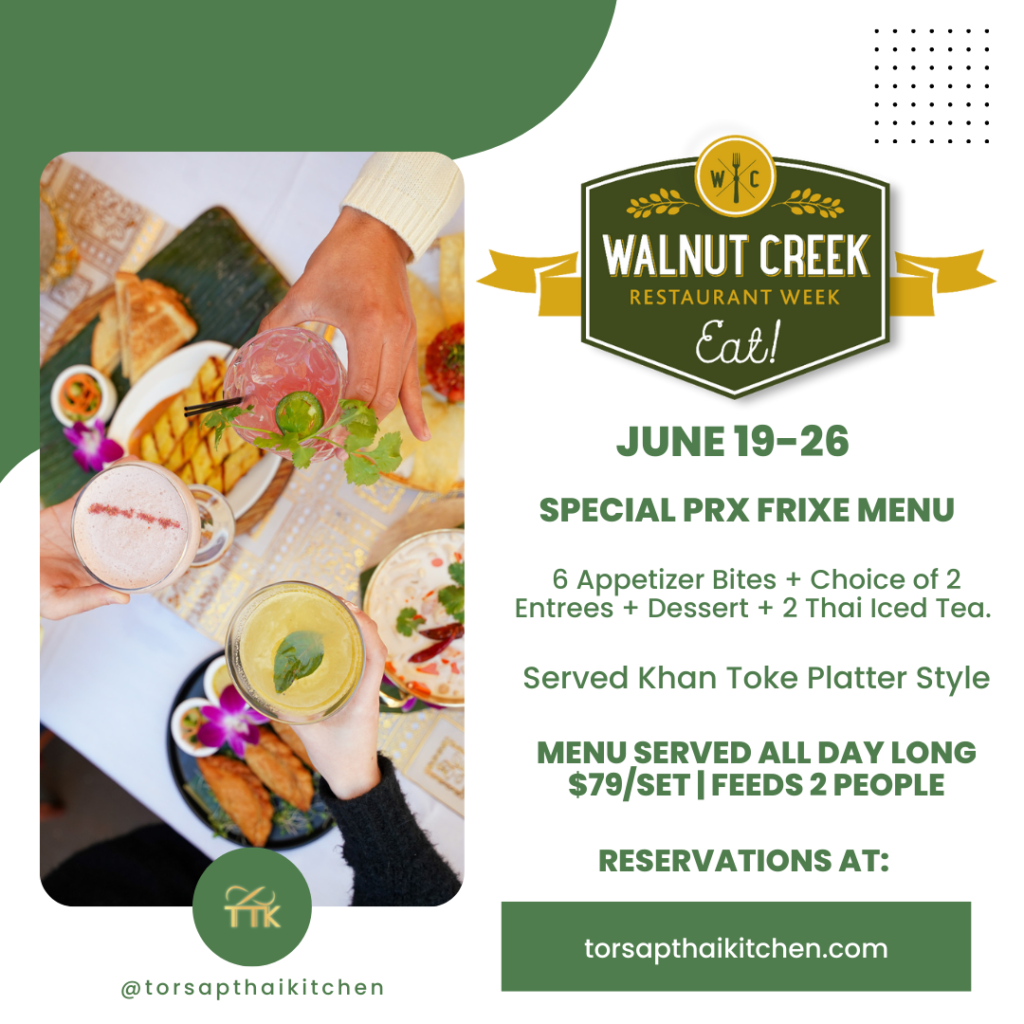 Torsap Thai Kitchen is a proud participant in Walnut Creek Restaurant Week

!


Join us for a special prix-fixe menu 
Served all day long from June 19th – 26th 
$79 per set (feeds 2 people)


Walnut Creek Restaurant Week celebrates food and drink at the world class restaurants and bars in downtown Walnut Creek. Entice your appetite and delight your palate with our limited-time only, prix-fixe menus at special prices. 
Our menu will highlight a grand array of most popular dishes, as well as special off menu items. Served as royal "Khan Toke" Platter. Featuring: 6 appetizer bites, 2 entrees, 2 Thai Iced Tea, and a dessert.
View the menu and book your tables below!
Experience why Walnut Creek is known as the East Bay's Most Popular Dining Destination. Walnut Creek Restaurant Week gives local and visiting foodies an opportunity to explore downtown Walnut Creek's lively dining scene.
How Does a Guest Take Part in Walnut Creek Restaurant Week?
There are no passes, tickets, or coupons. Instead, diners simply visit participating restaurants throughout the week to enjoy the special prix-fixe menus. However, it is strongly recommended that diners make reservations by contacting the participating restaurants. Participating businesses may offer menus for various meal times (breakfast, lunch, dinner, or happy hour, etc.) and at various price ranges.